The Gulf Breeze sightings have been a topic of discussion among UFO enthusiasts for decades. In 1987, Ed Walters, a Gulf Breeze resident, captured photographs of a strange object that appeared to be a UFO. Since then, the area has become a hot spot for USO (Unidentified Submerged Object) activity, with numerous sightings reported in the Gulf of Mexico and the Caribbean.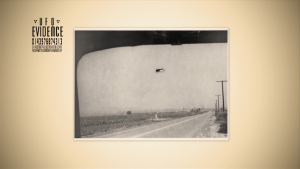 In this episode of UFO Hunters, Bill Birnes and his team set sail on the Royal Indulgence to investigate the Gulf Breeze sightings. They interview witnesses and examine the evidence, including Ed Walters' photographs.
The Gulf Breeze sightings have been met with skepticism, with some people claiming that Ed Walters' story is a hoax. One of the main arguments against the authenticity of the photographs is the possibility of double exposure. However, Birnes argues that the first photograph clearly shows the tree blocking part of the object, which would be impossible to replicate with a simple double exposure. Additionally, there were numerous witnesses who reported seeing the same object as Walters, which lends credibility to his story.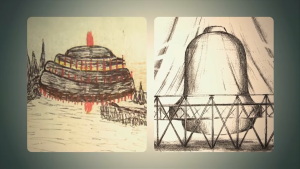 Birnes also notes the similarities between the craft in Ed Walters' photographs and a craft that was hand-drawn by a witness in Cuba. Both objects have a basic acorn shape and lights surrounding them, with a light appearing to come from the bottom of the craft. This type of craft has also been reported in other sightings, such as the Kecksburg incident in 1965.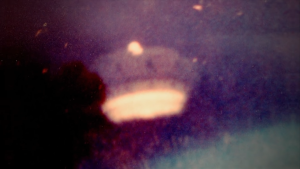 The Gulf Breeze sightings continue to be a topic of interest among UFO enthusiasts and skeptics alike. While some may dismiss the sightings as hoaxes or misidentifications, others believe that they provide compelling evidence of extraterrestrial visitation. Regardless of one's beliefs, the Gulf Breeze sightings serve as a reminder of the enduring mystery surrounding UFOs and the possibility of life beyond our planet.